Summary
Our narrator Nick is at Gatsby's party, full of people he is certain do not even know Gatsby on a personal level
"Those who accepted Gatsby's hospitality and paid him the subtle tribute of knowing nothing whatever about him" (61).
Nick lists, in detail, all the names of people who visited Gatsby's house during the summer
Nick and Gatsby are set to meet for lunch, and Gatsby comes to pick Nick up
A few days later, Nick and Jordan meet for tea, and she tells Nick how she met Daisy and Gatsby:
Daisy was the most popular girl in Louisville, always sought after
She had a tendency to date soldiers, and one night Jordan saw her with a young soldier, who she later found out was Gatsby
Gatsby went to war, and a few years later, Daisy married Tom Buchanan, and they moved to Chicago
The night before their wedding, drunk, Daisy tells Jordan to call off the wedding- she is holding a letter in her hand
Symbolism
Symbolism: Gatsby's Car
cream color
possibly that color to mirror Daisy's white roadster, which we learn of later on in the chapter during Jordan's story
Gatsby's love, admiration, and fondness of Daisy fueled this decision in his car
Nick is shocked when Gatsby attempts to sway his opinion of him by revealing the story of his past
"So he was aware of the bizarre accusations that flavored conversation in his halls" (65).
Symbolism: The cuffs
Human molars
Represents cruelty; no respect for human dignity
This aspect of Wolfsheim's personality reflects on Gatsby as a person, considering their close ties with one another
Symbolism: The Montenegro Badge/ The Oxford Photo
Both are proof that counteracts the theme of skepticism, as they add credibility to Gatsby's seemingly farfetched stories
"He hurried the phrase 'educated at Oxford'… as though it had bothered him before" (65).
"And with this doubt… I wondered if there wasn't something a little sinister about him, after all" (63).
Gatsby reveals this information about his past as a way to ask a favor of Nick, which we find out later on in the chapter is to ask Daisy to tea
Symbolism: Jordan's story and the letter
Jordan's portrayal of Gatsby as an innocent, sentimental soldier contradicts
Nick's earlier thoughts of him as a gambler and bootlegger (based on
Wolfsheim and Gatsby's generally sinister nature)
Once again, Nick's opinion of Gatsby changes, as he discovers more about the man
Finally, Jordan tells Nick of Gatsby's request to have tea with Daisy
Nick and Jordan kiss
Theme
Theme: Secrecy
Gatsby's motives are kept hidden until the end of the chapter
Nick knows nothing of Gatsby's profession but has suspicions based on the meeting with Wolfsheim
Nick and Gatsby meet Meyer Wolfsheim (Gatsby's colleague) for lunch
Gatsby gets up to answer a phone call, and Wolfsheim explains about his cuff buttons
Theme: Skepticism
Nick is skeptical of Gatsby's story
He believes there is something not quite right about Gatsby
As Nick and Gatsby are leaving, they run into Tom Buchanan; Gatsby leaves, feeling uncomfortable
Theme: Discovery
Nick is discovering hidden aspects of Gatsby's character though:
Stories of his past
Meeting Wolfsheim
Hearing Jordan's story
Character Development
Gatsby
His "past" is revealed, and even though a liar is his first label, he proves himself to Nick by displaying the evidence of the Oxford photo and badge
The whole reason he allows unknown people into his house to participate in lavish parties was through the hope that Daisy would show up to one of them; his wealth was accumulated mainly to impress her
His honesty becomes questionable through meeting the shady character of Wolfsheim
The history of him and Daisy is learned, and a more sentimental side of Gatsby is seen through the telling of Jordan's story
Nick
Befriends Gatsby
His relationship with Jordan Baker grows, as they share an intimate embrace
He questions Gatsby's character constantly throughout the chapter
Jordan Baker
Her past is revealed, along with her apparent admiration she used to possess for Daisy
She is an "insider" of sorts, as she knows detailed information about Daisy and Gatsby, and is the one who asks Nick the favour for Gatsby
She is close friends with Daisy, shown when she helps her with her breakdown the night before her wedding
Meyer Wolfsheim
Is introduced
His personality is introduced as sinister, as well as smart
He is a gambler and fixed the 1919 World Series
Is close with Gatsby; they have known each other for many years
The way he acts is a reflection of how Nick perceives Gatsby
If we have helped you, please help us fix his smile with your old essays...it takes seconds!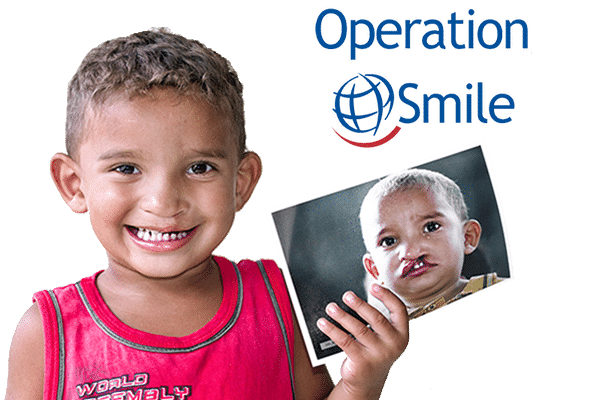 -We are looking for previous essays, labs and assignments that you aced!
-We will review and post them on our website.
-Ad revenue is used to support children in developing nations.
-We help pay for cleft palate repair surgeries through Operation Smile and Smile Train.