There are many organs and structures that make up the Digestive system and these organs or parts have key functions or roles to play which could include one or more of these:
DIGESTION – mechanically or chemically breaking macromolecules to
smaller units
Mechanical: large food molecules are shredded, torn and ground; this helps  to increase surface area for chemical digestion; occurs in mouth and stomach
Chemical : special enzymes (and other chemicals like HCl) break apart;  bonds within the nutrients producing smaller molecules that can be absorbed; occurs in mouth, stomach and small intestine
ABSORPTION – active or passive transport of nutrients between the GI
tract, ECF and blood
MOTILITY – movement of materials via the digestive system
SECRETION– release of hormones, enzymes and mucus
Digestion involves Regulation!!
TASK:
Read through section 6.2 of Nelson Biology 11 and answer questions 1-3 on page 210
Label the structure of the digestive system (provided by teacher) and indicate the purpose or function for each of the parts on the chart provided.
1. DIGESTION ST ARTS AT THE MOUTH
Food is chewed by the action of incisors, canines and molars and tongue (mastication) which is a voluntary action
Saliva: lubricates the food to ease swallowing (voluntary action) and dissolves food particles (allows for taste)
Amylase: (enzyme) found in the salivary glands which breaks down complex carbohydrates to simple ones
A bolus (moistened, soft food) is made by the tongue for ease of swallowing
–          Taste responses – dissolved food enter cells of taste buds (to bind receptors) on tongue and cheek
–          Each type of receptor is specific to a particular type of food; receptor has a specific shape in which only certain chemical compounds of the complementary shape fits à stimulates nerve impulses à taste response
2. DIGESTION PROCEEDS THROUGH ESOPHAGUS
–          Bolus of food stretches walls of esophagus causing circular smooth muscles to contract just behind the bolus
–          Involuntary rhythmic contractions allow bolus to move down esophagus à Peristalsis
–          Peristalsis enables movement of food against gravity
–          Bolus moves downward to cardiac sphincter (allows it to pass into stomach & prevents acid from moving back up into esophagus from stomach)
3. DIGESTION CONTINUES IN THE STOMACH:
–          J shaped (stores about 2L of food)
–          Cardiac sphincter (circular muscles) relaxes and opens to allow food to enter stomach
–          Food is stored in stomach
–          Food in stomach is churned by peristaltic waves for some mechanical digestion
–          Chemical digestion occurs as cells secrete gastric fluids (mucus, hydrochloric acid, pepsinogen)
–          HCL secreted by parietal cells; pepsinogen by chief cells, mucus by goblet cells
–          HCl maintains a pH of around 2.0
–          HCl liquid converts chemicals to active enzymes in stomach and small intestine
–          Converts pepsinogen to pepsin (enzyme that breaks down long amino acid chains (proteins) into shorter polypeptides)
–          Pepsin enzyme is only effective at low pHs
–          Mucus is a protective coat that lines the stomach to prevent HCl from damaging it
–          Chime formed (a soupy substance of foods created from digestion)
–          Pyloric sphincter regulates movement of foods and stomach acids to small intestine
4. DIGESTION PROCEEDS TO SMALL INTESTINE
–          Up to 7 m long (2.5 cm in diameter)
–          Main place for digestion in the duodenum of small intestine
–          Prosecretin (endocrine gland) converted to secretin
–          Secretin is a chemical messenger stored in pancreas to stimulate release of pancreatic fluids (which consists of enzymes to breakdown carbohydrates, proteins and lipids)
–          Duodenum tissue layers protected by bicarbonate ions to neutralize HCl from stomach
–          pH of small intestine increases to 9.0; inactivates pepsin
5. ABSORPTION IN THE SMALL INTESTINE
–          Main site of absorption in the small intestine
–          Villi increases surface area of the small intestine
–          Each villus is supplied with a capillary network intertwined with lymph vessels called lacteals to transport materials
–          Some nutrients are absorbed by diffusion; some are actively transported
–          Monosaccharides and amino acids are absorbed into capillaries
–          Fats are absorbed into the lacteals
6. DIGESTION IN THE LARGE INTESTINE
–          Chemical digestion is completed in small intestine
–          Large intestine (Colon) stores wastes in order to reabsorb water
–          Some salts, minerals and vitamins are reabsorbed with the water (note stomach may absorb some water and vitamins, medicines)
–          Large intestine contains bacteria (E.Coli) which uses waste materials to make vitamins B and K
–          Cellulose (fiber/roughage) which is not digested provides bulk with the wastes
–          It helps maintain healthy bowel movement to remove toxins and wastes
–          Thus eating bran increases roughage and helps maintain low cholesterol too
–          After reabsorptionà ready for egestion (the removal of wastes)
7. FAT DIGESTION (BY LIVER AND GALL BLADDER)
–          Liver produces bile fluid
–          Bile is stored in gall bladder
–          The bile salts found in this fluid digests fat
–          The presence of fats in the small intestine stimulate the release of CCK hormone (Cholecystokinin)
–          CCK is carried in the blood to the gall bladder and causes the release of Bile salts
–          Bile salts emulsify the large fat globules
–          The action of bile salt digestion is mechanical and not chemical
–          This acts to increase surface area interaction with lipase enzymes to digest fat into fatty acids and glycerol (chemical digestion)
If we have helped you, please help us fix his smile with your old essays...it takes seconds!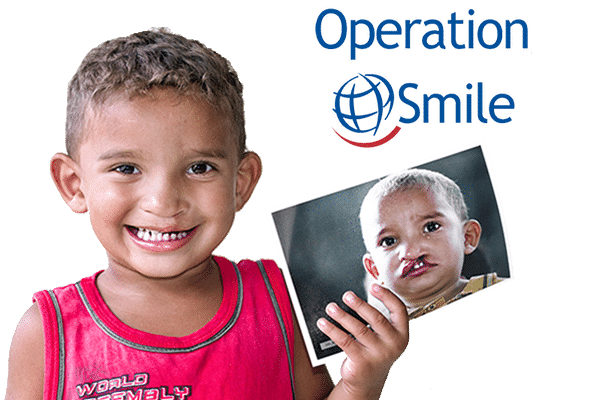 -We are looking for previous essays, labs and assignments that you aced!
-We will review and post them on our website.
-Ad revenue is used to support children in developing nations.
-We help pay for cleft palate repair surgeries through Operation Smile and Smile Train.